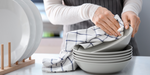 Kitchen towels are an indispensable tool in any culinary space, offering a combination of functionality, versatility, and style. These essential linens serve a multitude of purposes, from drying dishes and wiping spills to cleaning surfaces and adding a decorative touch to your kitchen. With their absorbent and durable qualities, kitchen towels help keep your kitchen clean and organized while providing a convenient solution for everyday tasks. Whether you're a professional chef or a home cook, having a collection of high-quality kitchen towels at your disposal is a must. From the wide range of materials, sizes, and designs available, you can...
---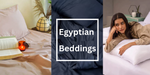 When it comes to bedding, comfort and quality are paramount. Among the various options available, Egyptian flat sheets stand out for their luxurious feel and exceptional craftsmanship. Craftsworth, a renowned brand in the industry, offers a wide range of Egyptian cotton flat bed sheets that are sure to enhance your sleep experience. In this article, we will delve into the finest materials used, discuss the exquisite coloration, explore the variety of sizes available, and highlight how these flat sheets make excellent gifting options. When it comes to bedding, choosing the right sheets from Craftsworth can greatly impact your sleep quality...
---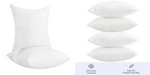 we will discuss the factors to consider while purchasing throw pillow inserts, including the right size and material with some tips.